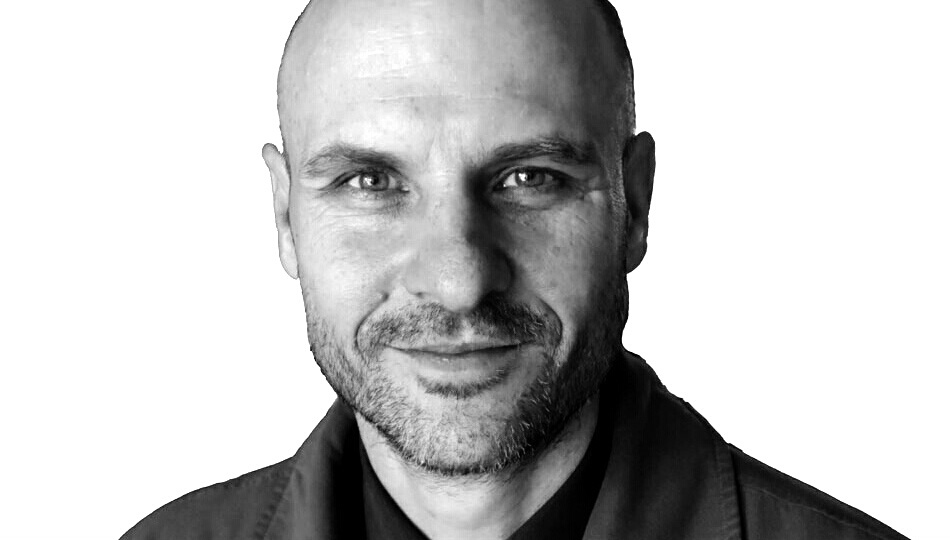 Life is short and every moment you spend waiting for it to get better, is a moment lost forever.
However, in life we don't just get second chances,
We get a new chance every second.
Often when moving into a new position in your career it can be daunting to know if you are making the right move or if you will have what it takes to fill that new position effectively. 
Are you stuck feeling unsure about a big change in life or changing positions or moving to another company?

Are you uncertain about your ability to take on the new challenge?

Do you want to make a great impression in your new context of life but don't know where to start?
I help people find certainty, strength and inspiration within themselves when transitioning or thinking of transitioning to something new while increasing fulfilment in all areas of life.
My ultimate goal is to help you come into alignment with your authentic sense of purpose and personal power. 
Don't hesitate to contact me as my purpose is to serve you to the best of my ability to help you move forward purposefully and with strength.
Get an upgrade in perspective on your challenge with my free audit (the blue button above), which comprises a few multiple-choice questions, and for this week I'm offering a free coaching session on one of the areas covered in the quiz. Life is too short to be stuck in a rut!
Understand how:
To get unstuck.
To build rock-solid certainty.
To get crystal clarity.
And.. How to get more fulfillment, strength, and confidence in this adventure called life.
My sessions with Richard were like having a weekly catch up with an uplifting best friend who makes your life better! He helped me simplify my over-analysis of my life into simple knowings and actions. Throughout all of this, I didn't ever feel that he was in charge of my process of change - he helped me recognize that this was all coming from within me. He was just the mirror ?

Vafa Hakimi

October 1, 2020

I decided to have a coaching session with Richard as I was starting a QHHT practice . I was experiencing difficulty over what I was to charge for a session. The session was brilliant & sorted it all out . I highly recommend a session with Richard who is caring & full of vibrant energy !!!

Derek Mendelsohn

November 8, 2019

Richard is one of the most amazing, inspiring people and have worked with him for years as my coach.. I have many issues that come up from my past that I have to deal with... Richard was a key to my new life, to my new way of looking at my future to changing my own thoughts and taking charge.... he is always there for me to brain storm and put me back on track it is so inspiring.. I have changed my life and thought around. I could have never done it without Richard and his guidance. I highly recommend his coaching course. If you are brave enough to change for the better I highly recommend contacting Richard..

Antoinette Van Niekerk

November 16, 2019

I approached Richard about 2 months before I attempted my first Robben Island Crossing. I needed help conquering my fear of Sharks and my very vivid imagination. The session was an intense one focusing on debunking myths, focusing on realist, goal setting and spirituality! Thank you Richard for helping me reach my goal 90% Fear Free!! #MindOverMatte #RobbenIsland #FearConquering

Lizzie Leyland Torr Kennedy

September 26, 2020

This modern ever changing world is confusing at best, so to sit down and find the right coach to guide you through the mind fields of business, technology, lifestyle and love is a blessing. Richard has experienced a lot first hand so done it all and overcome his own mountains, creating the powerhouse of guidance we all need to wipe away the fog we all have and blinds us, so you can see the beauty and life that we aspire to fully enjoy! I've tried a few different coaches and Richard stands out as the leader of the pack!

Brendon Poole

September 29, 2020

Richard Van Der Spuy is a life coach with Get Rich Inside. I have known Richard for a good 15 years and i strongly recommend his services! - After 3 sessions i have already felt a connection with my hidden inner potential , and i have started to enquire about what means most to me.

Lee Bumbulis

June 5, 2019

Richard has been helping me for a while now and I have nothing but praise for him. He helped me climb up out of a dark place in my life and back on the track to success. I highly reccomend working with him.

Yehoshua Pacht

November 4, 2020

I always look forward to my conversations with Richard. He is able to strike a unique balance of careful listening with sharing his wealth of experience and ideas. Our coaching sessions are filled with inspiration, support and guidance. Since we began working together, almost a year ago, we have built an incredible relationship which is evolving with each session. His unique sense of interest in my life and his insights and direction are always on target. He has been a vital resource to me and I look forward to our continuing relationship, as an exceptionally valued friend and absolutely amazing professional coach. Richard has an enormous heart and he is one of the rare people who make this world a better place just by being in it ??

Desi Kutsarova

May 31, 2020

There is dark deep black hole that exists in the mind, created by the narrative of past limiting beliefs, taught to us by us, as a method of self preservation. Richard taught me to go deeper — inside— and provided me tools on HOW to do so. These tools saved my life. I came to find gratitude for my heart beating inside of me — I took it for granted up to the point of our meeting. I was in a black hole. Our work was designed for me to help navigate me into light, my own light. I have no doubt that if you are searching, and you are here then Richard is your confirmation that you are going to be okay, even better actually. You are going to be more magical than before, because Richard will help unveil the layers of protection you once needed and he will help allow your inner YOU shine through. Highly recommend.

Lauren Elizabeth Hubbard

August 7, 2017

It is not often that you meets someone that instantly make you want to open up and talk. Richard listens intensly, then listen again and has this ability to reach out to you and go straight to the core of your discomfort and shine the light on your "hiden" strenghs. In light of what he has done for me, a very strong recommendation is an understatement.

Gregoire Ferent

October 7, 2020

I had 8 great sessions with Richard and he helped me to work out my goals based on my strengths and in the process he helped me realize how much potential i had. By talking about concepts such as Listening, Gratitude, Needs, Certainty, Confidence, Clarity, Purpose e.t.c he helped me understand my working environment better. Richard is an amazing life coach, he is very confident and professional and he truly helped me to move my life forward. We started off as strangers and learned a lot from each other in the process.

Keith Runken Chisalayi

September 19, 2020

I've been working with Richard for a little over 2 months now and continue to do so. From the very first session, I have noticed a positive change in my mindset as a result of his wisdom and engagement level. I feel more centered and balanced with his guidance and approach to life, interpersonal relationships and mindset. I'm able to see an improvement not just in my mindset but in my relationship as well. I'm so grateful to have had the opportunity to take sessions with him. I can't recommend him enough.

Sara GK

December 9, 2022
Four foundations of an empowered life
Purpose
Come to see and understand what's most important to you, and why, and choose the direction of your life accordingly.
Relationships
Discover how surprisingly simple it is to have a better relationship with most people while making it great with those closest
Authenticity
Unlock your hidden potential by understanding who you are through the needs that are driving your behaviours
Growth
Gain clarity on what stops you from moving in the direction you wish to go and learn how to break through those barriers
While our challenges often seem complex and insurmountable, the foundation of most challenges are simple and can thus be transcended with relatively straightforward strategies and actions. You already have the answers, I help you step into your power to find them within yourself.
How do coaching conversations take place?
I work one on one with my clients online via Skype or WhatsApp.
How long are the sessions?
Sessions typically last 60 minutes but can on occasion extend slightly past that if we are still busy with a process or at a pivotal point that requires more time to round off an insight.
How many sessions will be needed to work through a specific area?
Depending on the specific challenge, I recommend at least 4 sessions to ensure lasting transformation in a particular area of life.